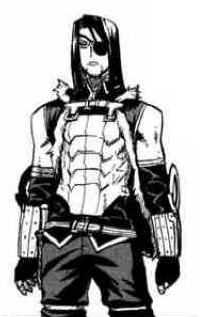 A smuggler and acquaintance of Altea, he initially showed up to help Peepi and Koinzell as they were questioned by the soldiers of Rielde-Velm. After the destruction of the border fortressand Heaven's Lance he escaped with Peepi, Koinzell and Altea to the Empire. Having arrived in the empire Vid enlists Koinzell to assist in saving Sharen, the second princess of the Kusharundo clan, who was captured by Schtemwolech, one of the seven heroes. Having saved Sharen from Schtemwolech Vid decided not to follow Koinzell, but promised to help him one day when the need arises.
Ad blocker interference detected!
Wikia is a free-to-use site that makes money from advertising. We have a modified experience for viewers using ad blockers

Wikia is not accessible if you've made further modifications. Remove the custom ad blocker rule(s) and the page will load as expected.